Birth Injury Lawyer Albany, NY
Looking for a birth injury lawyer in Albany, NY? The Smelyansky Law Firmcan help! For most families giving birth is the most magical event shared among loved ones. It is one of the few things families from every culture all over the world hold sacred. The last thing on the mind of any parent is the chance that the negligence of a trusted, depended upon heath professional could cause harm to the newest member of any family. The Albany birth injury lawyers from Smelyansky Law Firm believe that you deserve justice in any birth injury malpractice case. The medical and living support cost of handling a child that suffers from a birth defect can be staggering. Every bit helps in such an unexpected and unfortunate situation.
Schedule a Free Consultation Now
Why do You Need a Birth Injury lawyer?
"Of every 1,000 infants born in the United States, 6 to 8 of them are born with a birth injury. That means that approximately 1 in every 9,714 people in the U.S. are born with a birth injury.
Based on this information, 28,000 per year are born with a birth injury, which is 2,333 per month, 538 per week, 76 per day, and 3 per hour." – Birthinjuryguide.org
In a perfect world doctors and their supporters staff have a responsibility of taking appropriate and careful measures to ensure the safety of patients at all times. Families have a right to hold irresponsible parties accountable for their actions. The first step we must take is determining the cause of the injury during delivery.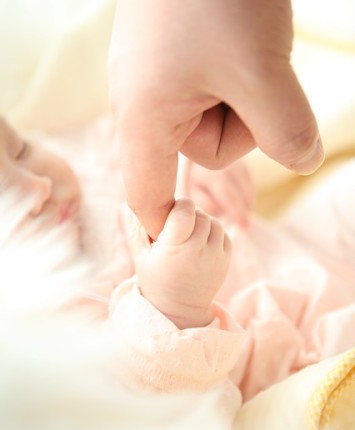 Examples of negligence of fault on the part of healthcare professionals include:
Oxygen Deprivation
Deprivation of oxygen can cause severe brain damage to a child. There are numerous ways this can happen.
Lack of proper monitoring during delivery
During delivery, there must be monitoring for fetal distress. Negligence of watching vital signs by the staff can be the root of this.
Non-communication by the Staff
This can cause a delay in diagnosis, that otherwise would be treated easily. Unforgivable negligence to infant patients well being can be the main cause of disastrous long term damage.
Not monitoring bilirubin levels post birth
Underdevelopment of liver's that regulate bilirubin levels. These levels can be raised by minor inquiry making it important for staff to perform tests on babies. These test can catch symptoms like Jaundice and Caput Succedaneum
Here is what you can expect from Smelyansky Law as Your Birth Injury Lawyers
A Birth Injury Lawyer  can easily get delivery records:
Usually, records of delivery are fought tooth and nail by hospital staff members, so those seeking justice are left confused and in the dark
We provide Close, compassionate service to our clients:
We at The Smelyansky Law Firm hear from clients in birth injury cases all the time that no one cares, or that no one is on their side. When it comes to birth injury cases, we will fight on your side and be here to answer any questions. We will even provide a compassionate ear to you anytime you need.
Our main goal is to get you maximum compensation:
We put 110% into getting you justice, and it doesn't matter how many times we say it. We will let absolute justice do the real talking
We are skilled per-trial settlements Negotiation Experts:
We will collect evidence, access expert witnesses and handle everything needed to build a powerful case that will either settle outside of court or give a persuasive presentation to juries.
Contact Our Office Today
If your child has been affected by a birth injury caused by the negligence of a medical professional in the Albany area, our legal team is here to help. Call the office or contact us today for a free and confidential consultation of your birth injury case no matter the cause.